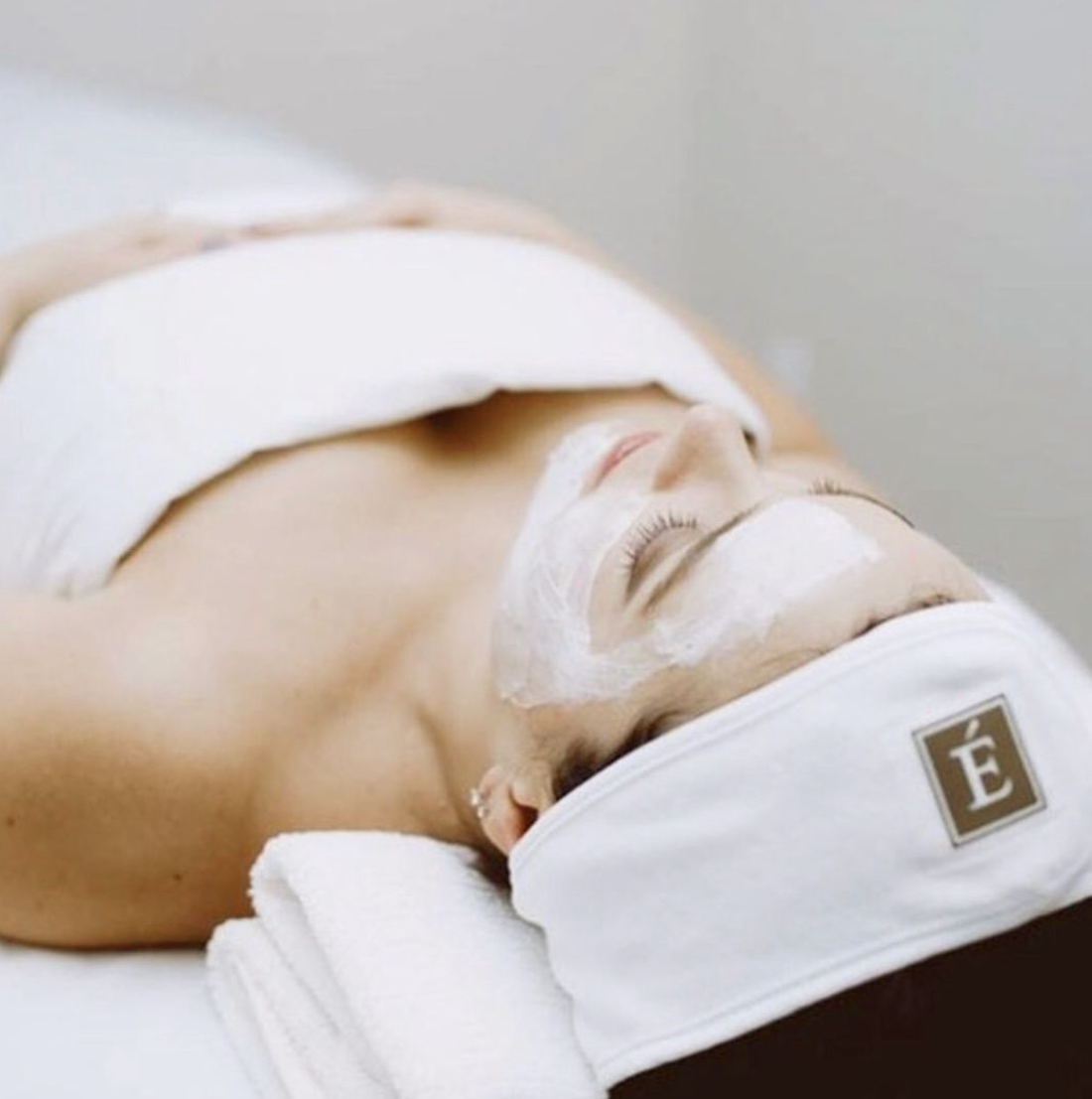 ÉMINENCE FACIALS
Treat yourself to an award winning organic skin care line that delivers beautiful results using organic products bursting with juicy pulp, seeds and herbs. Feel good about feeding your skin all natural products without harsh chemicals or parabens. Eminence addresses a variety of skin concerns such as premature aging and wrinkling, sun damage, acne, loss of vitality, tone and radiance. Select a customized Éminence facial specifically created to suit your skin needs and let the active ingredients impart health and beauty to your skin.
All our Éminence Organic facials include a thorough skin consultation and analysis, a customized treatment using a variety of exfoliants and treatment mask as well as a luxurious face, neck and shoulder massage. Your facial will conclude with personalized instructions on how to maintain your glow.
Services & Price List
King  Custom Facial
$144.99
90 minutes
This signature facial offers a wide spectrum of cleansers, toners, exfoliators, masques, serums, eye creams, and moisturizers that you and your skin specialist will select to give you a customized facial
Royal Anti-Aging Facial
$134.99
90 minutes
This facial will cleanse, treat, revitalize and moisturize to correct the appearance of aging by targeting fine lines and wrinkles with powerful ingredients formulated to boost collagen, tighten and lift your skin to create an ageless look
Royal Flush Facial
$124.99
 75 minutes
This facial is ideal equally for those with sensitive skin or oily, clogged skin who want a deep cleanse, but offers benefits for all skin types. Using delicate fruits and vegetables, this treatment will detoxify skin, open pores and eliminate toxins, calm the skin and finish by adding the right amount of hydration suited to your skin type
The Celebrity Facial
$142.99
 60 minutes
This facial intertwines our most advanced products and techniques for a unique 1 hour experience. This anti-ageing, exfoliating and brightening facial will bring an immediate glow and you'll be ready to walk the red carpet right after this treatment.
Arctic Berry Facial
$116.99
 60 minutes
A natural way to get all the benefits of a chemical peel and microdermabrasion, this  treatment uses organic ingredients that are safe for all skin types, including that are sensitive, suffer from rosacea or are prone to acne. This facial helps to restore radiance, reduce fine lines and wrinkles, reduce dark spots and improve dullness. Unlike a chemical peel, this facial will leave your skin feeling great, looking radiant and perfectly hydrated.
Regal Refresh Facial
$82.99
45 minutes
A great way to experience Éminence organic skin care line. We accomplish a lot in this quick facial. We will cleanse, do a light exfoliation, a mask and facial massage and hydrate the skin so you leave feeling refreshed.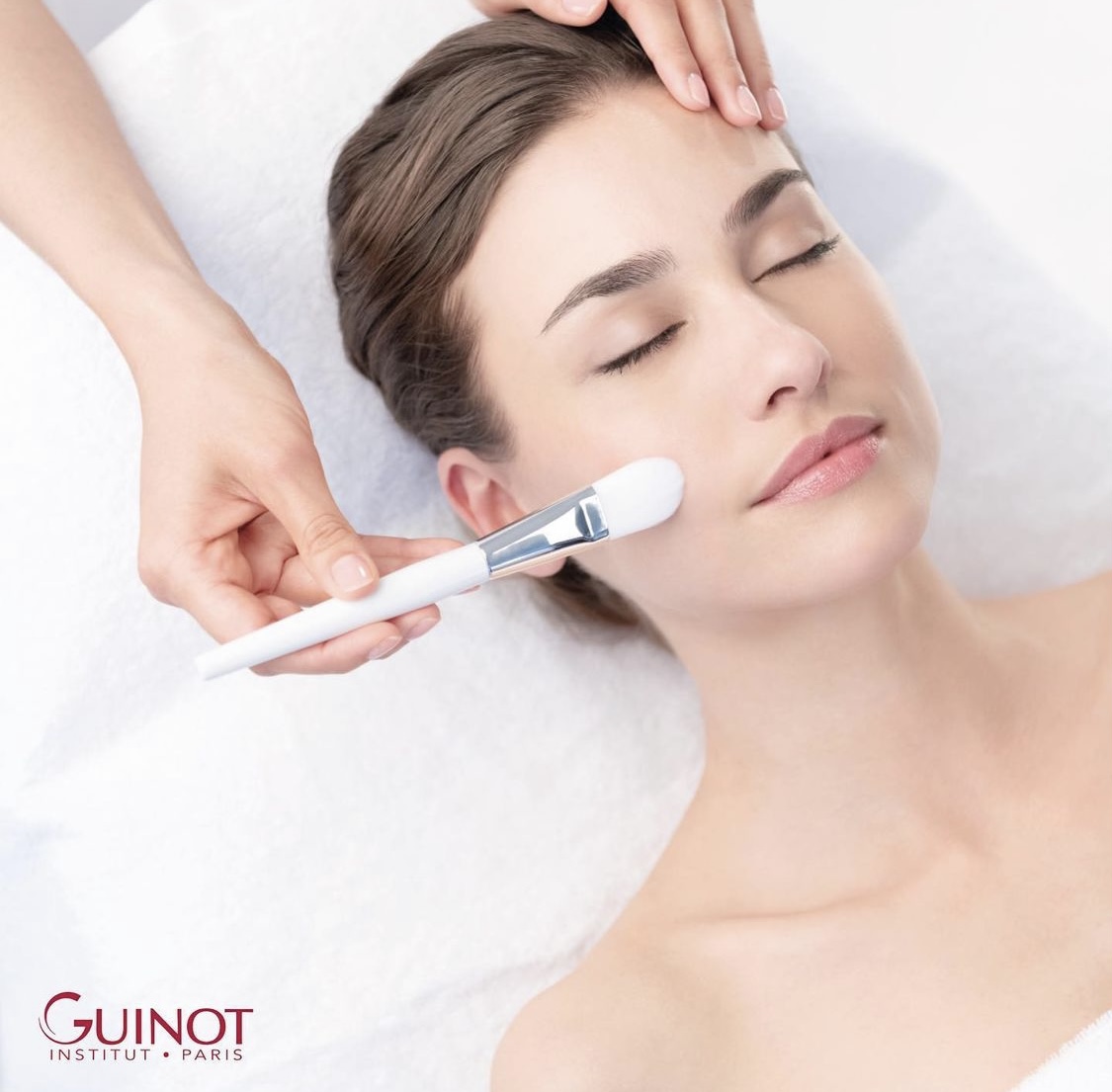 GUINOT FACIALS
Guinot is a high-performing, professional product line that is available only in select spas worldwide. Our facials start with a consultation, follwed by a treatment that is customized to your skin type. Our trained professionals will address any skin concern you may have. All facials include a neck and shoulder massage, and a personalized Guinot prescription.
Services & Price List
Hydradermie Advanced Facial
$159.99
90 minutes
The Hydradermie has been revolutionized! This Advanced Hydradermie will offer all the same benefits and more! The new Patented Thermal wand offers a warm soothing feeling while infusing 3 times more oxygen into the skin and produces a stronger microcirculation which increases detoxification and reduces redness and blemishes, even decreasing vascular sensitives.
Hydra-Lift Advanced Facial
$176.99
60 minutes
Botox like action with true instant results in one hour. Stimulations directly to your muscles for immediate visible results. Using the new thermal wand, this treatment will now help to increase detoxification and reduces redness all in the while giving your face that instant lift. This lift offers treatment options of the entire face, giving your muscles a workout. Take your skin to the gym!
Hydra-lift Advanced Three-Pack Series
$477.99
For optimum results, a series of three treatments is recommended
Add Hydra-lift to Facial
$96.99
Enhance your Guinot facial by adding the Hydra-lift
HydraPeeling Facial
$166.99
45 minutes
Using the Hydra PH peel will erase visible signs of ageing, recover a radiant complexion, attenuate dark spots and brighten skin tone. *Offering the same results, sensitive skins suggested to use the mechanical peel. Sensitive $135
Add Eye Logic to any Guinot Facial
$61.99
30 minutes
This innovative treatment targets concerns around the eyes – wrinkles, fine lines, puffiness and dark circles. After just one treatment, the eye contour area is visibly rejuvenated and refreshed.
Add Collagen-boosting Face mask to any Guinot Facial
$20.99
Age Summum
$157.99
60 minutes
This new treatment is an alternative to plastic surgery that significantly reduces the signs of aging. Say goodbye to wrinkles, fine lines, loss of firmness and lack of radiance and say hello to a new you! Optimal results are seen after three treatments.
Lift Summum
$159.99
60 minutes
That one hour face lift! Similarly to our Age Summum Facial, this facial helps with wrinkles, fine lines, loss of firmness and focus' on the appearance of a lifted face overall. 
Product Consultations
$25
 30 minutes
If you are interested in our product lines and would like one of our trained estheticians to help you select the perfect products, this is for you! We reserve the time specifically for you to create a skincare routine that works for you in order to help you towards your skincare goals.
At the end of your consultation, the full product consultation fee can be applied towards same day product purchases. 
WHAT CUSTOMERS LOVE ABOUT OUR SPA
So lucky to have Willow King Spa in our neighbourhood.
I always feel pampered and leave feeling renewed!
Stay connected with us and hear about things first by joining our E-Newsletter. We send out one newsletter a month to fill you in on exclusive specials, new services and little updates.
We look forward to seeing you soon! Subscribe below: